---
The Icelandic Christmas Gift Box!
Want to give someone the ultimate Christmas gift? This box has a critically acclaimed book, More than a kilo of Icelandic Christmas candy and some Icelandic hand picked birch tea! If you want us to label it, just leave text in the note to seller at checkout or send us a line at shop@grapevine.is. The box contains:
Lava: A brief history of Icelandic volcanoes
It's a hot topic now as a another eruption in Reykjanes may be looming. This book has some world class photography of recent eruptions in Iceland along with highly educational explanations, explaining what makes Iceland so volcanically active and the difference between certain areas of Iceland.
Christmas Chocolate with Nougat and Crisp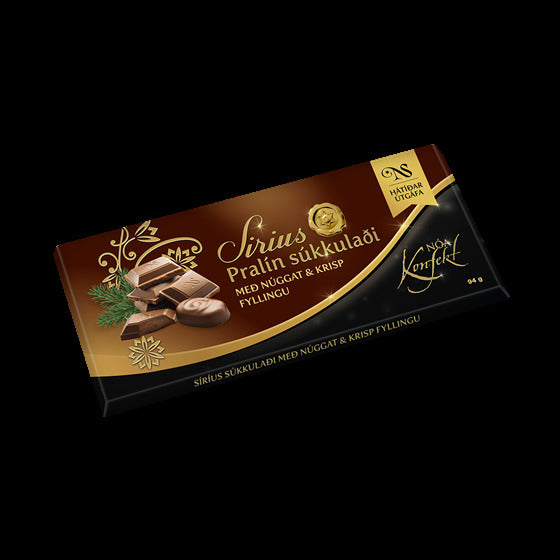 Brand new luxury Pralín for the festivities ahead! One of the most delicious combos yet.
Staur is chocolate bar long enjoyed by the Icelanders and this is an X-mas version of it in honor of our first of thirteen santa's to arrive from the mountains: Stekkjastaur!

Everyone knows Djúpur by now. Djúpur has a soft, slightly salted liquorice centre surrounded by chocolate and then a crisp white shell. This Christmas version has a peppermint shell on the outside for a Christmassy taste. Yet another crowd pleaser by the Freyja team who has made Djúpur an international sensation!
Nóa Cream Chocolate with Gingerbread
You know the drill. Icelandic candy makers have these crazy brainstorm meetings in the morning and by the afternoon a new brand of chocolate with something a bit odd in it rolls out of the factory. 
But they have gotten so good at it. It just can't be a fluke.  
Nóa Cream Chocolate with Orange and Caramel
Did you think Icelanders were running out of ways to combine strange tastes in their chocolate? Think again!  This Christmas chocolate from Nói Siríus combines orange and caramel and oddly enough it tastes heavenly and just like Christmas for some reason. 
Omnom Winter collection New 2023 version!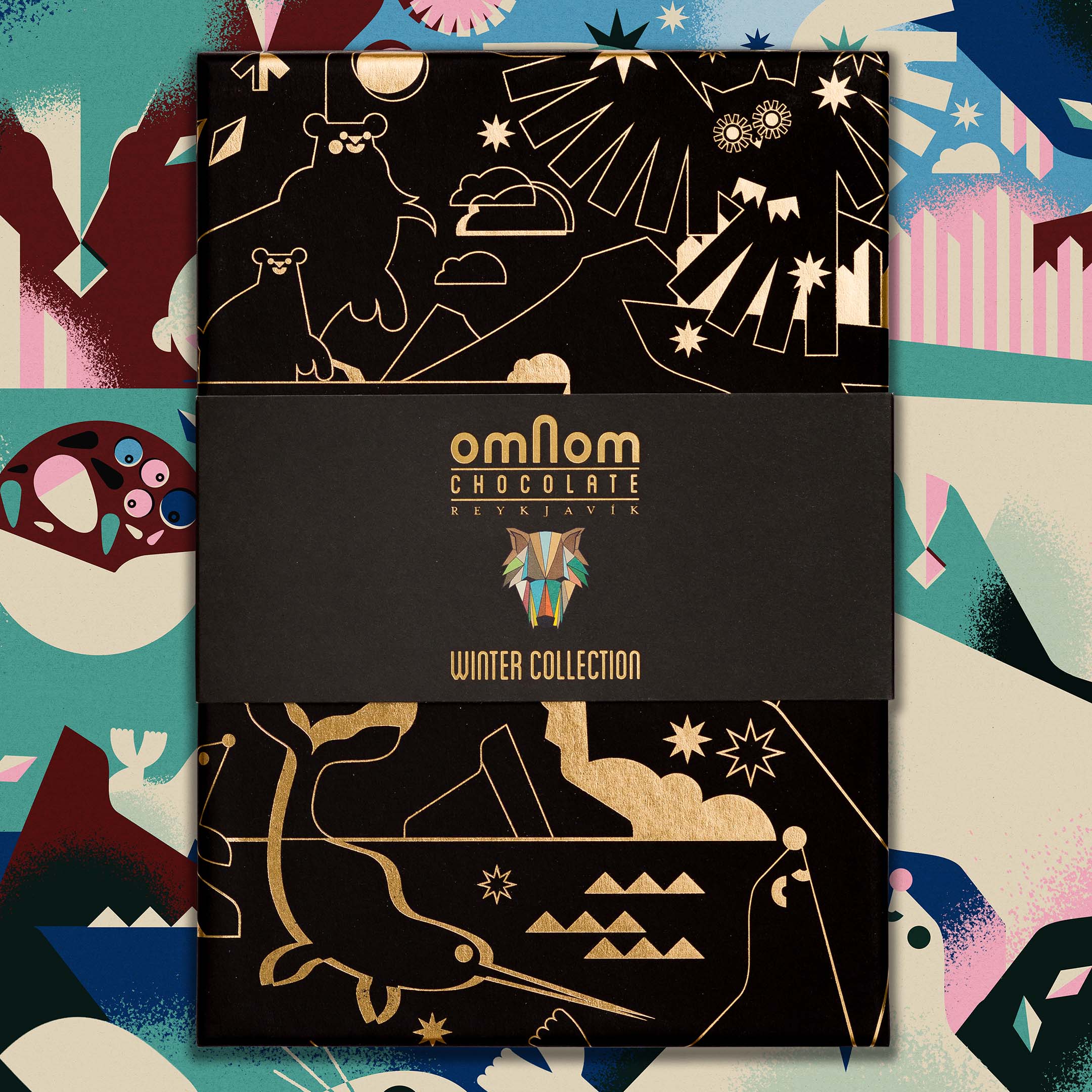 Winter Collection 2023 is here! New artwork on these extremely giveable collection of three limited edition chocolate bars.
After consuming all that chocolate a cleansing birch tea might be advised. Try this wonderful soothing tea to release the holiday stress from your body.
 For more Christmas related wares from our store visit:
https://shop.grapevine.is/collections/christmas