---
The New Lava Box of Iceland!
We made a new discount box for you eruption fans out there! And it contains....Wait for it....
AN ACTUAL PIECE OF LAVA THAT HAS SPENT THE LAST 4.7 BILLION YEARS OR SO IN THE MANTLE OF THE EARTH UNTIL JUST A FEW DAYS AGO! WE KID YOU NOT!
The box also contains:
An extraordinary book about Reykjanes peninsula that now plays host to the Geldingadalir eruption. It has almost 200 pages and is full of incredible photographs and information about the countless sights and landmarks to be found there.
Disrupt your facial routine with a facial mask with mineral rich volcanic clay from the Eyjafjallajökull volcanic eruption.
Also contains hand-picked wild Icelandic birch that nourish and promotes the skin's natural equilibrium.


* If sold out. Replaced with Black Lava Face Mask by Nordic Angan!
This is an Icelandic classic and a must try for any self respecting candy pig!
A vegan black 'n' burnt barley chocolate from the legendary Omnom chocolate factory in Reykjavík. 
*Sold out. Is replaced by another dark Omnom bar.
Fantastic crispy crunch and mild taste of coal, goes very well with all fried and barbecued food.
This little gem of a book has some answers about the geology of Iceland and attempts to answer the most common questions people have about the hot springs, the volcanoes, glaciers etc. although not as in-depth and academic as Living Earth also available at the Grapevine Store. This one however is more richly illustrated with photographs of eruptions and natural wonders. 
Exfoliating body soap with volcanic sand
This stone shaped cold-processed soap is handmade with all natural ingredients. It contains refreshing pure essential oils and mild exfoliating black volcanic sand
Customer Reviews
100
reviewers would recommend this product
Write a Review
17 September 2022
Gary S.
I recommend this product
A Lava of good stuff lol
Very Good This is the 3rd or 4th purchase I have made from you! ! The chocolate is fantastic! My friend Tifani loves the lava facemask. I bought her the other one you had a couple of months ago. The book s are nice to read. I like the black lava salt too.
13 September 2021
Cynthia F.

United States
Lava Box - Get One!
The Lava box is great! The lava specimen is amazing. Mine contains tiny Olivine/Peridot crystals. The books are beautiful! The soap is wonderful! Haven't tried the facial cream or the black sea salt yet. The Braun bar taste was light, crunchy and delicious. I'd like to try one that hadn't melted and been re-congealed in the refrigerator. I guess I have to blame myself for ordering chocolate during a hot Virginia summer! Unfortunately the taste of the Omnom Black & Burnt Barley bar was too acrid for my American palate. Two bites and it was sadly tossed into the garbage bin.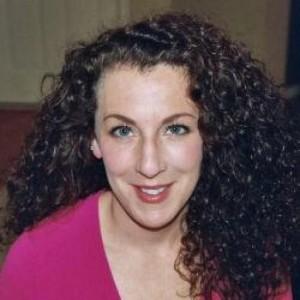 MS
10 July 2021
Maureen S.

United States
I recommend this product
Must-Have for Volcano Enthusiasts!
Super pleased with the Lava Box contents, amazingly quick shipping to the U.S., and (of course) the real piece of lava. Our family loves watching Valur's video coverage. This was an excellent Father's Day gift for my husband :) Thank you! Maureen from New Jersey
12 July 2021
rvkgrapevine
Great to hear that your husband is enjoying his lava-ley Father's Day gift, Maureen! Thank you for your support! :)