---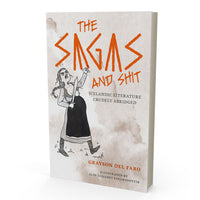 The Sagas and Shit by Grayson del Faro
The sagas may seem old and boring af but the real talk is that they also have assloads of the same sex, violence, comedy, and timeless lessons that fill our brains and TV screens today.
This book retells the most famous masterpieces of Icelandic literature alongside some of the weirdest, most fucked-up sagas and skips straight to the good shit.
Loaded with vulgarity, slang, and pop culture, this modern take on the sagas will either have you shaking with laughter or shaking your head in distaste. Or both, whatever.
Illustrated by Elín Elísabet Einarsdóttir.
Customer Reviews
07 January 2022
Gunnar A.
I recommend this product
Hilarious
Hilarious book, I even bought a second and third copy as Christmas gifts after reading it
22 November 2021
Elizabeth T.

United States
I recommend this product
Fantastic
I haven't enjoyed a book this much in years!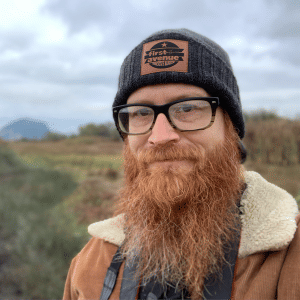 MP
13 April 2021
Matthew P.

United States
****. These sagas be LIT
I really wish every volume of Cliff's Notes could be so meticulously and expertly penned. These are classics distilled to their essence in a tone that today's intrepid readers will take to with the fervor of scrolling through an extra-spicy Twitter feed.