---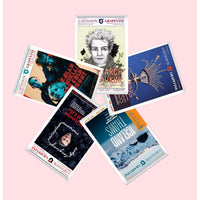 18 Issues a year.
Get every new issue of Reykjavík's premier English language publication delivered right to your doorstep, even if you live in a magical, far-off place, like Peru or Hong Kong!
You'll receive all issues of the year sent monthly from us (20% discount from monthly payments), including our annual Music and Design Awards, extra pullouts, and all the latest Icelandic culture, art, life, music, events, literature, movies, football updates, and dreamy travel stories.
Inside Iceland subscriptions are sent day as issue comes out. Foreign are sent monthly with issues of the month and sometimes something extra.Your subscription helps us to keep doing what we do. So, a heartfelt thanks from all of us at the Grapevine.
Note: Shipment cost will appear in checkout depending on your location.
Customer Reviews
100
reviewers would recommend this product
Write a Review
09 March 2023
DANIEL V.

Belgium
I recommend this product
Great source of information
Every month I am looking forward to the issue of Reykjavík Grapevine, with a lot of interesting stuff about Icelandic society.
02 April 2022
Deborah R.

United States
I recommend this product
Keep the printed page coming.
I've been to Iceland once and am returning (finally!) this summer. I've missed three volcanoes now and would like to schedule one for June. Seriously, I love keeping up with what's going on in one of my favorite places on earth.
29 December 2021
DANIEL V.

Belgium
I recommend this product
he Reykjavík Grapevine is awesome !
These guys are great: a lot of information with a twist of humour.