---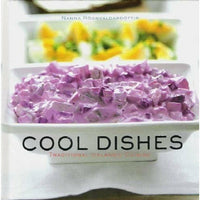 Cool Dishes: Traditional Icelandic Cuisine
This book offers a taste of some of the traditional dishes of Iceland – everything from poached lumpfish to smoked lamb. Those are the dishes that most Icelanders grew up with and are still cooking at home. All the recipes are easy to follow if you have access to Iceland's fresh ingredient, which makes these traditional dishes a delight to cook and delicious to eat.

Nanna Rögnvaldardóttir was raised on a farm in northern Iceland and learned old traditions from her mother. She has published numerous popular cookbooks. 
74 pages. Hard cover.
Also check out this books from Nanna: